The Space Beneath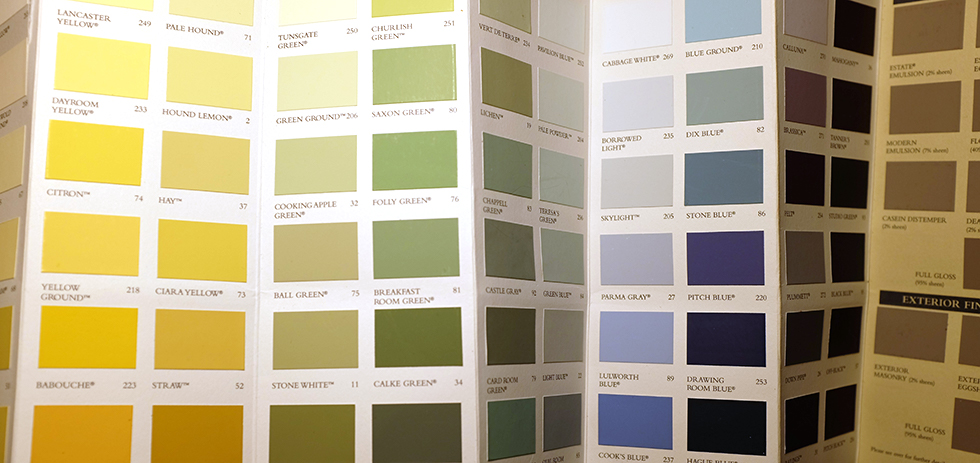 We bought a house in East Belfast at the end of last year. Some thoughts on interior decoration:
Period Features
According to estate agents, 'period properties' are largely a sequence of fireplace/s, evidenced in a series of alarmingly close-up images from a range of obscure angles.
The pressure those fireplaces must be under!
I now live in a 'period property' and don't misunderstand me, I love a fireplace, particularly a functioning one, and I intend to be respectful and very caring. There's just something that irritates me about how much of a feature I'm told it needs to be. As if I should be especially grateful. And even if the rest of house is pretty rubbish, it's ok because there's a fireplace.
And then once the contractual relationship with that fireplace is formed, I feel a strange pressure to decorate around it – to consolidate it's position as a feature. I imagine there's a well-articulated design theory outlining the importance of picking out any colours or patterns in the fireplace and its tiles and using them as the inspiration for decoration of floors, walls and soft-furnishings.
I can't do it! I'm aware of my bloody-mindedness inherent in any notion of being told what to do, but in the act of following any such theory I loose track of what I actually like and why.
Colour
I'm learning what I like about colour. I have figured out an inclination towards blue and pink, and discovered an inherent dislike of yellow and red. I struggle with most patterns, so I'm working out if it's possible to live amongst monochrome bright shades. The key seems to be in providing depth so that colour can be lived in comfortably i.e. without over-assaulting the senses, and the answer to that is in sensitive and thoughtful lighting. Lighting that embraces both function and aesthetic and that successfully navigates the extremes of a swimming pool changing room and a New York speakeasy.
The space beneath
As lighting creates a very particular effect, so does the illusion of space. If flush to the ground large items like beds, sofas and wardrobes can seem like monumental space-blockers. In so resolutely occupying all the area available they so very easily deaden it. So now it's always legs I look at first. I like sofas with legs, and beds with unused space beneath. There's a natural flow – the air can move.
And I really really don't like wardrobes. While a closed wardrobe door conveniently masks a whole range of kit, they always feel overly clunky. And imposing.  Any opportunity for a walk-in wardrobe and I'd grab it wholeheartedly. As I would any opportunity to create bespoke furniture in an awkward corner. Or to be tidy enough to use hanging rails.
Kitchen table
We've had a few parties since moving in, and at every possible opportunity I have mentioned our kitchen table. Even if no one else even gets close I smile towards it until someone asks what I'm gazing at.  I've never owned a kitchen table before and it is a source of immense pride. We thought a lot about it:
The kitchen is the biggest room in the house and the heart of our day to day living. Two girls under two will sit here to eat/draw/cry/Skype family and friends. It's where we entertain i.e. hold well-intentioned formal dinner parties with candles and proper food that soon become childish dance-offs. We care about the aesthetic – we don't like farmhouse, we don't like Victorian, we want it to feel contemporary. I can't bear the side effects of glass and I certainly can't be bothered with table cloths or placemats.  What's a girl to do? The answer: choose ceramic stone.
You can actually put a pot from the stove directly on to it without causing damage. Your children can crayon and drag the house keys across it as much as they like and you can pretend you haven't seen (until they do it at someone else's house). No need to politely non-panic about the dribbles of red wine.
I'll admit to the downsides – don't put a plate down with emphasis – it can sound like you're making a violent point. But that's it really, unless you like change – the sales patter assures us that we won't be buying another kitchen table in our lifetime.
Floors
A source of immense panic. Paint can be painted over. Furniture can be adapted, moved, sold or exchanged. Floors have a permanency that is frightening.
I don't understand why anyone would choose tiles – they may look good, but are slippery when wet, cold to the morning toes, and can create a terrible swimming pool echo unless covered by an array of rugs. (And rugs – the ones I like are irredeemably expensive – please can someone out there set up a new business?)
I really like rubber floors – warm colours available, non-slip and easy to clean.
I really like sisal – natural fibres, heavy duty and great to look at. But how on earth do you clean it?
I like a lot of laminate, particularly for a kitchen. And there's some great 'mock' stuff out there.
Wooden floors are my dream. The National Trust and English Heritage has given me a false sense of security about my own heritage. I have recently discovered 'engineered wood',  which seems to make up for all the inconveniences of actual wood, but disappointingly at an equivalent price.
Links
Lighting
I'm married to someone who has spent most of his life near a stage so quick-fix lighting is just not an option. We have really enjoyed:
Furniture
Colour
Floors