'I am Belfast' by Mark Cousins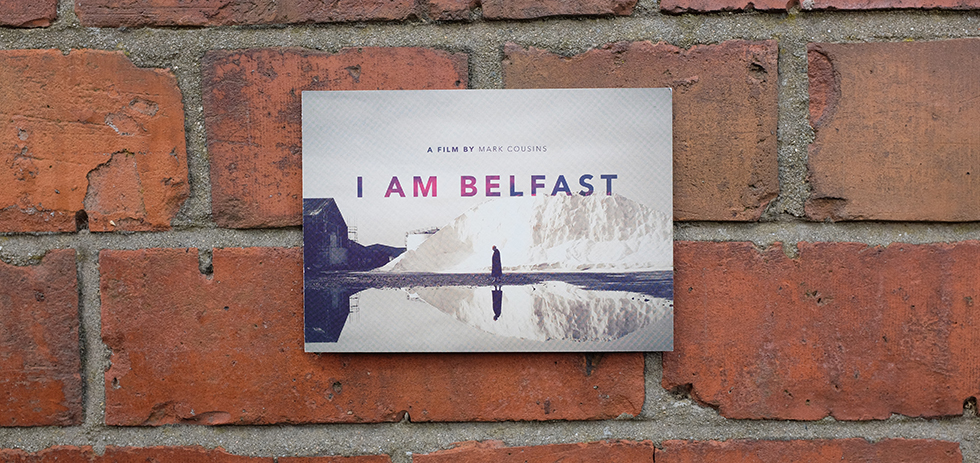 The latest work from director and film citric Mark Cousins ("I am Belfast") is a genre-defying cinematic journey, a poetic and passionate tribute to his home city. I have huge respect for the commitment to bring out the essence of a city, to express its existence – past, present and future – in divergent and playful forms. And once my innate desire for narrative and structural stability was massaged into submission by a long, winding, melancholic opening sequence, I was for the most part delighted to be along for the ride.
The film is  part documentary, part mythology and fable, and part music video
"I am Belfast" is part documentary, part mythology and fable, and part music video. Our protagonist, the city of Belfast, is personified by a 10,000-year-old woman, played by Helena Bereen. She is our guide, and interlocutor with Cousins as they embark on the journey – 'I want to know and I don't want to know' he says, 'Sweet and salt is that what we are?' he asks, 'Crime could happen here, love might happen here', he muses. At times the repeated opposites can feel grating and naive, but the narrative is above all a pleasure to listen to and elides with the myriad stylistic forms, meaning that as an audience we are also free to wander, to listen and to be listened to.
The film acknowledges the city's Troubles and indeed references directly one of the deadliest attacks in the city in the 70s – the bomb detonation at McGurk's bar. It is in the film's depiction of this event that I identified what I liked and really didn't like. To start the story Cousins uses two men approaching each other in slow motion, on a corner that was previously the site of the bar, asking what will happen to these men. I found the sequence awkward and over-simplistic. Then Cousins goes on to describe the aftermath of the bomb in some detail – the death of civilians, the difficulty of identifying bodies, the hindered police investigation. And he does this all through words, not action, not visual drama, but calm, considered words. I thought it was beautiful.
The journey was disrupted again for me in the introduction of Rosie and Maud, two elderly ladies and committed drinking buddies who Cousins meets in a cafe and films close-up with a cameraphone. There is no doubt that their raucous, loving, swearing conversation is funny – and my fellow audience members were rocking and crying with laughter – and also that it's real – I haven't been here longer than 6 months and I can identify those ladies and their relationship. However, having embarked on the journey with 'Belfast' as my primary contact, coupled with the voices of the narrators this was more than a pause, this was very close-up and I felt over-extended footage that punctured something for longer than it needed to.
Towards the end of "I am Belfast" we watch a symbolic funeral procession for the city's 'last bigot'. We follow a small crowd in an otherwise deserted car park armed with placards 'Thank God he's dead'. I loved this witty, deadpan expression of hope. And I was expecting the film to finish on this note. But it didn't – instead it finishes with 'one last story' – following a lady who gets on a bus, realises she has left her shopping back at the stop and seeing the bus driver turn around to enable her to collect her bags. 'If you multiply this by 1000 you have Belfast' the narrator tells us, soundtracked to Van Morrison's 'It's Alright'. It's a moving vignette, but I felt much more hopeful and confident in the symbolic funeral procession.