What does Ulster mean to you?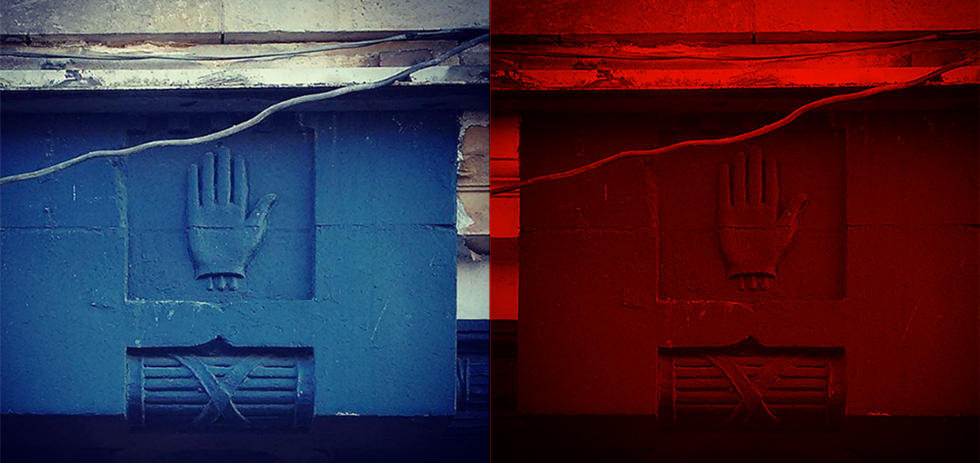 At a friend's house recently we caught the end of an Ulster Rugby match. The friend is a big Ulster fan. Not entirely absorbed by the game, I started reflecting on the term 'Ulster' – the Ulster Museum, the delicious Ulster Fry, the talented Ulster Orchestra, Ulster Bank… Until then, I hadn't given the word much thought, lumped lazily in my mind with Northern Irish/Northern Ireland/Norn Iron.
The geography is as follows:  Ulster is a province in the north of the island of Ireland. It comprises 9 counties. When Northern Ireland was created as a separate legal entity in 1921 it was formed of 6 of the 9 counties of Ulster.  The other 3 – Donegal, Monaghan and Cavan – with larger nationalist majorities, form part of Ireland. In other words, all of Northern Ireland lies within Ulster, but part of Ulster is in the Republic.
'Ulster' is largely unused and largely disliked by nationalists. 'The North of Ireland' and 'The North' can be used to implicitly deny British sovereignty. […] 'Ulster' is more widely used by unionists. Maybe it's good not to have to even use the word Ireland.
Ulster has no official function for local government purposes, but is used frequently by institutions including BBC Radio Ulster and the University of Ulster, and heard often in the public domain to refer to Northern Ireland.
The term 'Ulster' is largely unused and largely disliked by nationalists – beyond being incorrect as a catch all term for Northern Ireland, it can be interpreted as deliberately provocative. Preferred terms are The North of Ireland and The North which can be used to implicitly deny British sovereignty by placing it into the rest of Ireland, at least linguistically.
Ulster is more widely used by unionists. Maybe it's good not to have to even use the word Ireland. It's also easier and quicker to say, and the historical continuity is helpful.   They have also expressed dislike for the alternatives 'The 6 Counties' and 'The North'.
I don't know how people in Donegal, Monaghan and Cavan feel. Those in Ulster's northernmost county of Donegal are routinely described as being from 'The South'. 
Officials in London did seriously consider a request by the Northern Ireland Government in 1948 to change its name (ahead of Ireland's adoption of the title of Republic of Ireland in 1949). The proposal, which could have let to the United Kingdom of Great Britain and Ulster, was not adopted. The proposed designation was noted by some as 'false and dangerous'.
Arguably 'Ulster' suggests a greater level of cultural specificity, a more distinctive identity. More distinct than that implied by 'Northern Ireland'. Perhaps it's more logical to be an Ulsterman-woman, as well then either British or Irish or both, than to be Northern Irish. The precise geography of where you're from is not as important as how you, and those around you, feel about it.
My husband is 'from' Northern Ireland. i.e. he was born in County Down.  In England and the rest of Europe he is definitely considered Irish. He talks, and is asked, about the whole of Ireland. Three years into our marriage and living in Belfast it occurred to me to ask him what he felt and the answer was 'both Irish and British'. My youngest daughter was born 8 months ago in Belfast. My oldest daughter was born 2 years ago in Denmark. I wonder whether they'll ever talk about being Northern Irish.
Some things I am learning about Ulster:
The Red Hand of Ulster
A heraldic symbol, with roots as a Gaelic Irish symbol, used by a wide variety of groups and organisations, both nationalist/republican and unionists/loyalist. Those who use it include Ulster Rugby, Ulster Hockey Union, National Graves Association Belfast, the Irish Transport and General Workers Union and it could be seen on the former flag of the Northern Ireland Government (1953-72).
If you're interested in mythology check out the legend that has a potential king who, so desirous to win the race to throne, cuts of his hand and throws it to the shore.
Ulster-Scots
In central Belfast I frequently pass the office of the Ulster-Scots Agency. The aims of the Ulster-Scots Agency are to promote the study, conservation, development and use of Ulster-Scots as a living language; to encourage and develop the full range of its attendant culture; and to promote an understanding of the history of the Ulster-Scots'.
I know that thousands of Lowland Scots poured into Ulster in the early 1600s under the reign of King James I, and that there was a movement called 'The Plantation of Ulster'. The Agency is clearly active and has a programme of public events – I shall make it my business to find out more.
Ulster Volunteer Force
A controversial membership group whose declared goals were to combat Irish republicanism and maintain Northern Ireland's status as part of the United Kingdom.
The Ulster Covenant and Home Rule
The Ulster Covenant, also known as Ulster's Solemn League and Covenant, was signed by just under half a million men and women from Ulster, on and before 28 September 1912, in protest against the Third Home Rule Bill, introduced by the British Government in that same year. Protestant resistance to the idea of Home Rule was fierce and as the site of riots and mass rallies, Belfast was arguably its home.
Observe the Sons of Ulster Marching Towards the Somme
A 1985 play by Frank McGuinness. It was first staged at The Abbey, Dublin in the same year, and following year in London (at the Hampstead Theatre), directed by Michael Attenborough. The play is due to run at Belfast's Lyric Theatre in July 2016.