A Belfast Blog – can you name the places?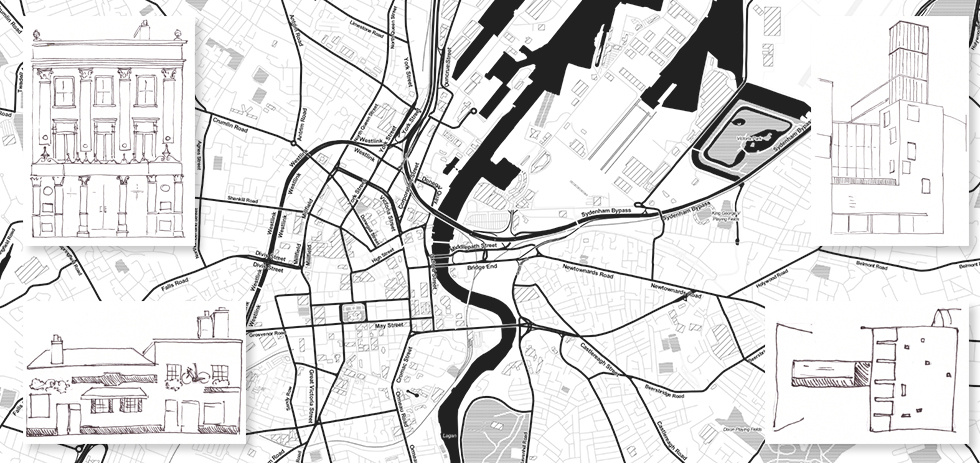 A Belfast Blog 'mystery locations' – send your answers…
This week we have decided to share a preview of something A Belfast Blog is currently working on… In its essence, it involves maps and illustrations. Possibly said too much already…
Your task, should you choose to accept
What we're asking you to do is to see if you can name the places from the illustrations below and send us your answers. All useful information, such as signage, has been removed from each illustration for now. Jonathan, who made the drawings, has scrubbed these out for the moment. You can submit your answers to us using the comments below.
A definite lean towards drinking establishments and art venues…
This is easy – or is it?
Anyone familiar with Belfast will not find this overly taxing, however, if you're having trouble, here is a clue: because of the nature of what we're working on, there is a definite lean towards drinking establishments and art venues in this selection of illustrations… All will be revealed in the near future.
Sign up for our newsletter
If you like what you see, hear and read on A Belfast Blog, please consider signing up to our monthly e-newsletter. We promise not to share any of your data with third parties.
Subscribe to the A Belfast Blog newsletter to receive monthly updates to your inbox.